project news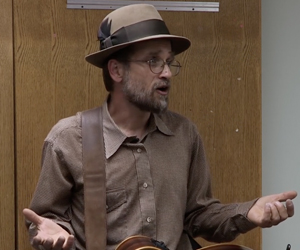 Ira McIntosh on Grant Rogers Legacy of Song
Concert/Workshop at William B. Ogden Library, 42 Gardiner Place, Walton, NY on August 9, 2017, local area singer/guitarist Ira McIntosh performed several traditional songs associated with Grant Rogers and talked about Grant's life as a songmaker. (Grant was called by some people "Songmaker of the Catskills.") Some of the songs were ones Grant had learned from fellow musicians, for example, "Puttin' on the Style;" others were songs Rogers composed himself, such as "The Story of Pat McBraid" and "Cannonsville Dam." Audience members were invited to sing with Ira on the chorus of a couple of the songs. Ira also discussed Grant Rogers' influence on Ira's music life. The event ended with several area musicians joining Ira in a jam session.
In November of 2018, four short videos were created from the material recorded at that workshop. All four videos can be found on the website under video. (With each video, you will also find a way to hear Ira singing the complete song.)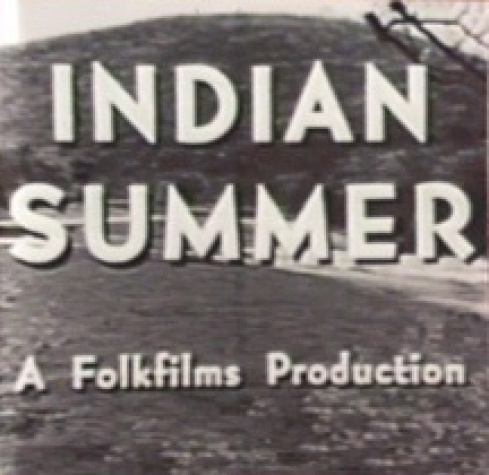 Film: Indian Summer:The Cannonsville Story
This 1965 film by Norman Studer and Jules V. Schwerin tells the story of the flooding of the valley and the removal of residents of the West Branch of the Delaware River in order to create the Cannonsville Reservoir.  Storyteller Robert Gregory and musician Grant Rogers are among local folks seen in the film.   Pete and Mike Seeger composed and performed the music for the soundtrack.
A copy of the film may be borrowed (or with a donation, purchased) from the William B. Ogden Library.
Two showings (6/14 and 7/18, 2018) of this historic film were followed by audience memories, questions and discussion. To read a transcript of the June 14 post film discussion, click here.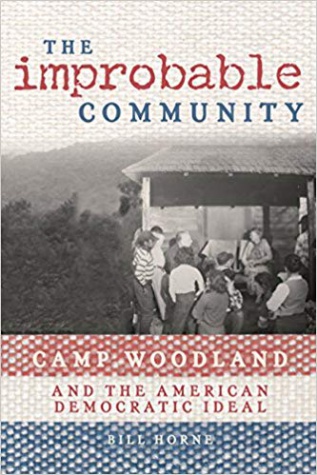 Improbable Community by Bill Horne
Camp Woodland was located near Phoenicia, NY from 1939-1962 and is remembered as a place where city campers and local neighbors celebrated music, history and folklore. Author Bill Horne, himself a camper for 10 years, documents the history of the camp and the profound effect it had on campers as well as their local neighbors, who were honored for their skills and arts. Founder Norman Studer sought area musicians and artists and in the process discovered Walton's Grant Rogers, who then performed regularly at the camp from 1950 through 1962. Meeting Pete Seeger and other folk musicians helped Grant appreciate more fully the songs and dances of his own area.
To read a transcript of Bill Horne's workshop at the Walton B. Ogden Library on 9/14/18, click here.